When America wrote the lyrics for their all-time hit 'You Can Do Magic', they definitely ended soothing the souls of many suffering from a broken heart. Yes, white magic love spells to make someone fall in love are pure and can be cast with good intentions to bring back lost love or attract someone you always desired. The objective of these spells is to create and send positive energies to be effective with a positive outcome. Without the presence of negative thoughts and evil intentions, white magic love spells can work wonders for your love life.
How White Magic Love Spells Work
Every human being has an inherent source of energy, a power that may lie dormant but never diminishes. These powers are what come to the forefront when casting spells. Meditation, prayer, chanting, and the transfer of positive energies create the most potent vibrations that can transform broken love into something rich and powerful. No costumes, complicated rituals, or ceremonies are required except the passion for casting a potent love spell that can arouse the desires of your lover.
Your inner beliefs and wishes are what white magic love spells work on to bring about a positive change in your love life. Often, these rituals involve simple tools such as flowers, candles, herbs, essential oils, pen and paper, and incense. These tools are the medium through which you unleash your positive energies and power into the universe. These positive energies are your thoughts and intentions, which can soon become a reality. Therefore, it is essential to focus on your desires when casting white magic love spells. The tools help generate more energy and power to create the positive change you aim for.
Love is considered the most positive energy in the world. It is the energy that was here at the beginning of everything, and it will continue to be here long after we are all gone. With this in mind, it makes sense that love would be something that is cultivated through positive spells and magic. With White love spells, you can find your love and desire for love will grow. Not only will you begin to feel love swell up in your life, but these rituals will help you bring joy into your life, joy which may have been missing.
What is White Magic?
For many people, the idea of White Magic is simple – magic that does not harm anyone in the process. But this is a simplistic way to view this type of magic. It is also the practice of choosing to understand what your personal desires are and how they might impact someone else. By taking the time to consider that your ideas and your wishes may not always be helpful to the greater universe, you allow yourself the opportunity to honestly look at what you want and whether it is reasonable. With White Magic love spells, you can bring love into your life in the most positive ways possible, helping you enjoy all of the benefits of love without any drawbacks.
Almost everyone has heard of black magic, and unfortunately, black magic has become synonymous with 'magic' in general. But magic isn't only about evil and all things bad. Magic is also majorly about all things good as well. And this form of magic is known as white magic, the contrast in the names being clearly evident.
White magic spells to make someone fall in love are not curses and do not carry any negative energy. They have the power to transform your love life in a way you could never imagine. However, you should remember that most of these powers come from within. Mumbo jumbo and hocus-pocus aren't really a part of real, pure magic at all. Those are best left for the movies and people looking for short-term entertainment.

What to Keep in Mind
White magic does not look for submission or power; rather, it requests acceptance and understanding. It seeks divinity, not through supernatural beings or activities, but rather from all that is present in nature.
White magic love spells don't involve cruel and brutal acts like animal or human sacrifices. They involve practices that are in no way harmful and which are meant to invoke the divine powers like spiritual forces, not to do their bidding submissively, but rather are called upon for guidance and strength. It is used to heal a broken heart, bring back love into people's lives, bring good fortune, and so on.
Black magic co-exists with white magic, just like evil does with the good, and we often see black magic dominating and surpassing white magic. That is what it seems on the outside. But, white magic, however subtle it might be, is there in all its glory.

True Love with White Magic
It is said that there is one person who is right for you. Whether you agree with this statement or not, it could be said that there is true love out there for everyone to find and to enjoy – even if it takes a few tries. With White magic love spells, you can begin to call this love into your life so that you may embrace it and enjoy it. These rituals will help you define the idea of love, which will make you happy, and then use elements and words that entice this energy of love into your life. In doing so, the person you desire will become a part of your life, seemingly coincidentally. For example, a person might do a true love spell and find they run into the person they desire at a grocery store, which leads to a date, which leads to even more.

Choosing to Use White Magic in Your Relationship
Already being in a relationship doesn't mean that you cannot use the powers of white magic. You can also help to make arguments and disagreements go away. There will always be times when you don't like each other, but when you can enhance the love that's already there with White Magic love spells, you can begin to change the course of your relationship. You can also begin rejuvenating a relationship that has lasted over the decades, allowing you to feel just as excited by your partner as you once did. You will find you can't get enough of your partner, and your partner can not get enough of you.

Never Too Late for Love
With white magic love spells, you will be able to create a solid relationship, even if you've been considering breaking up. When your love is true and you are willing to make it work, spells can help to bolster your will for love. You will find that you can suddenly work through troubles and manage the bumps in the road to your joy.
With the help of magic, you can begin to change how you look at love and how you feel about the person you do love.

Casting White Magic Love Spells
In order to cast white magic love spells to make someone fall in love, you need to have the power of concentration, visualization, and projection which can be developed with practice. Most of all, you learn to communicate with your inner self. The energy used is bound for a particular cause over a certain period, which is why they don't cause any harm. Besides, when in love, only adoration and affection can prevail over all evil which is possible when you cast magic love spells.
Using the services of a spell caster is advisable when you begin your foray into the unassailable world of magic. Besides, these spells will help you learn how to deal effectively with your problems and chart a course of action. Remember, the results of a love spell may not always be what you imagined them to be. For example, if your ex isn't really the one for you and someone else is your soul mate, the spell will help you work towards your soul mate.

Four Free White Magic Love Spells
Spell to Make Someone Fall in Love with You
Is it your dream to win the love of someone you love? It is an agonizing pain when the person you long for doesn't reciprocate the feeling. You can't force somebody to love, but it is also true that many times true love gets hidden by false layers like looks, likes and dislikes, and other material things. Spells can help break this layer of falsehood, and whoever you cast it on will be mesmerized and amazed by you in a very fascinating manner. They will only see and fall in love with the true you.
This White Magic Love Spell is modeled in such a way that it can make someone fall in love in ways they have never done before. It can be cast on anyone – someone you have just met, someone you have had a crush on for a long time. It helps create a warm and loving relationship based on true and unconditional love, making it everlasting. So when you do want to use it, you may want to do it with utmost care. Your need and desire for true love need to be there, you need to be open for love, and you need to deeply love the person you cast it on.
Things You'll need for the Spell
One red candle that is thick enough to inscribe
One pink candle that is thick enough to inscribe
Cinnamon oil
Matches (made out of wood)
toothpick
One piece of parchment paper
One pencil
How to Cast the White Magic Spell to Make Someone Fall in Love
Start the ritual by casting your circle and cleansing the candles. Anoint the candles with Cinnamon oil. Using the toothpick, carve your name into the red candle, and your lover's name into the pink candle. First, light the red candle with a match, then use the flame of the red candle to light the pink candle.
For the next 30 minutes, focus on the candles as they burn. Visualize your situation and how much you wish your lover to fall deeply in love with you. Take the pencil and draw two hearts on the parchment paper. One heart symbolizes you; put your name in it, the other heart represents your loved one, put their name in it.
Take the red candle and drop the wax on the hearts while visualizing and focusing on your love and what you are willing to give.
Blow off the red candle once you have covered the hearts with wax.
Next, take the pink candle and drop the wax on the hearts while visualizing and focusing on your lover and how much you want them to fall deeply in love with you.
Blow off the pink candle once you have covered the hearts with wax.
Repeat for seven days using the same parchment paper but drawing new hearts on it during each ritual session.
Let the candles burn themselves out after the 7th and final ritual.
Hide the parchment paper in a safe place where nobody can ever find it.

Easy White Magic Spell for Love
Love is already in the air, even if you can't see it or feel like you haven't met it. The love you want to complete you is a love that is already around and available to you. Right now, with this free love spell, you can begin to draw the love you want into your life, where it deserves to be and deserves to stay. This white magic love spell can allow you to be more effective in attracting love to you, even when you're not feeling confident in yourself.
What you will need for the spell
A pink or red candle
Matches
Organic Olive oil
Instructions
Place the candle on a table, rub the olive oil on the candle, rub down, and then back up. Infuse the candle with pure thoughts and love while imagining the love you desire in return. Take a needle and vertically inscribe the incantation on the candle.
I want a love that is pure and divine, harm not a wind's whisper.
Light the candle and let it burn completely out. The spell will activate when the candle has burned out.

Love Spell – Angels of Light
With love in your life, you feel as though you could conquer all. This free love ritual will connect you to a person who will support your decisions, goals, and feelings. Having this support in your life allows you to dream bigger and to have someone in your life that will catch you when you fall. The spell will help you find the one true love perfect for you and only for you. You won't spend your time with people who seem to be fine partners for the moment. You will find the one who is for you – and only for you.
What you will need for the spell
Four Crimson Candles
A lighter or matches
2 inches red velvet ribbon
2 Ceramic Angels
Instructions
Place the angels on the table with the faces toward you. Place the four crimson candles around the angles, with the ribbon by the angel's feet. Use the lighter or matches and light the candles in a clockwise fashion.
Chant the following:
I call upon thee angels to heal my heart and my spirit cries for a new love. Send me this love without haste and deliver them into my arms.
Let the candles burn down to the nub. Once the candles are extinguished, the spell will be activated.

Spell to Regain your Lovers Interest
This spell to regain your lover's interest has been designed to have immediate and long-term effects on your relationship. Not only will you begin to see each other in new and exciting ways, but you will also grow into your love for each other, the love that's always been there. This spell isn't for the faint of heart, though, since you will connect on a deeper level in the way you were meant to connect. Sometimes even the greatest love stories need a little push to get started.
Ingredients for the Spell to Regain Your Lovers Interest
Red Yarn
Rosemary
Small coin
Small envelope
Compass
How to Cast the Spell to Regain Your Lovers Interest
Please write the name of the person you want back inside the envelope and make sure that it is clear.
Hold the rosemary and coin in your hand and make a fist keeping them tightly inside.
Repeat the person's name four times – once each time while facing all four directions – this is why you need the compass, and it must be accurate.
Start at North and follow it in East, South, and West before returning to the starting position.
Take the coin out of the fist and place it in the envelope.
Seal the envelope and make sure you kiss the seal.
Take the red yarn and roll up the envelope before tying it closely with the yarn.
Take the tied envelope to one of your favorite places and bury it. So you need to have prepared where you will go before beginning the process.
Don't forget about the rosemary! Take it outside, ground it up in your hand, and then release it so that it blows into the wind.
Finally, you will need to recite the following 17 times:
come back to me
You have completed the spell. It will not take long for your lover's interest to return.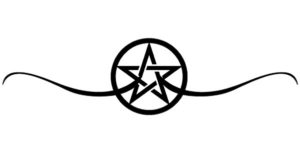 The Power of White Magic Love Spells
Spells help those in need and bring well-deserved happiness into people's lives. When done in the true spirit of white magic, they also help find true love, return a lost love, and remove complicated relationship problems.
Magic spells to make someone fall in love do not work as you may think by manipulating and bending the person's will. It works by harnessing the higher beings and natural forces which come together and do everything in their capacity to win you the love that you have been waiting for and what is right for you.
White magic is "intelligent" magic that makes wise decisions if you are on the wrong track or path. These will not necessarily do as you like but will work in a manner that is right for you. Since the higher and wiser spirits and forces are involved in the game, they can see what you cannot. Who you think is the right one for you may not be, and the wise spirits will steer you away from it and give you what is right and good for you. Please refer to this article to learn how to make spells work.

The Importance of Your Intentions
So, beware of white magic love spells to make someone fall in love. You might not get what you want but will get something even better and apt. The results will pleasantly surprise you. White magic spells are not "tricks" played to win you your love. They work by helping and enhancing all those feelings of love in another person already present. That is why, if the love that you feel for someone and the love that someone feels for you aren't genuine and sincere, the love spells automatically will cease to do their task.
White magic makes the world go round and is in any way a much more powerful force than dark or black magic, however more powerful it may seem. Do not think of white magic as weak and powerless. Its power is beyond any mortal's comprehension. All we can do is respect and appreciate its goodness, which it will never demand.